We can help.



Instant productivity
We provide swift and effective solutions within our areas of competency by striving for simplicity and cost-efficiency.
Customer orientation
We are responsive and flexible by catering our services and deliveries to the specific needs of each client.
Effective communication
We are expert at listening, promoting mutual understanding and portraying complicated concepts in a clear and concise manner.
Outsourced quality
We validate the outsourcing model with on-time, in-budget deliveries, documented for continued development or maintenance by in-house staff without further contribution from Penscil.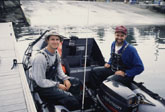 Look at a summary of the services we provide, view a list of our happy clients and some of the projects we have completed for them. Then contact us so that we can help you.