Why Outsource?

Organizations that compete on a global level realize that they cannot perform at peak competitiveness in all aspects of their business. By outsourcing, they utilize world class capabilities in specific areas relevant to each project without having to attract and retain world-class full-time resources.
Listed below are four basic benefits of outsourcing.
---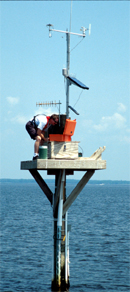 Team Efficiency: Keep your in-house employees productive in their areas of expertise and focused on the tasks that they perform efficiently, the 'core competencies'. Bring in outside help as needed to provide support and new technologies and to expedite difficult projects.
Skills Currency: If your staff does not include experts in all areas, bring in someone who focuses on the particular skill that is lacking and say goodbye when they have provided that service. Re-engineer existing products and processes infusing them with modern technology.
On-Demand Resources: Make use of additional resources at peak times without increasing payroll. Make more efficient use of internal resources by filling gaps in functional skill areas. Leverage off the immediate productivity of experts in specific areas and minimize start-up time.
Minimized Risk: Move quickly and cost-effectively minimizing time-to-market and maximizing return-on-investment. Minimize capital investment and operating costs. Share risk with outside help and minimize investment in tools of limited or temporary use.
---
"If you do not outsource the activities where you are not best in the world, and your competitor does, you have lost the competitive edge."
-- James Brian Quinn, Alliance Analyst, 1995 June 26.